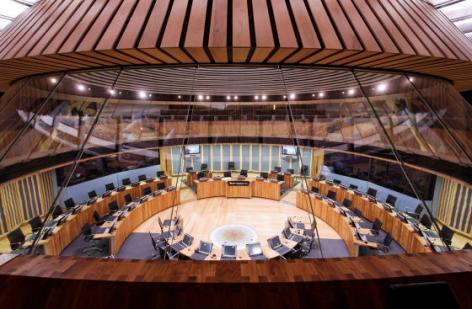 Since 2010 I have been involved in various ways in the legislative development of Wales, working for the National Assembly for Wales and for the Welsh Government.
National Assembly
Since 2011 I have been involved in training provided for Members of the National Assembly for Wales in legislative scrutiny. I have also carried out other work within the assembly, including acting as special adviser to the Constitutional and Legislative Affairs Committee in its inquiry into the quality of Welsh Legislation, reporting in 2015.
Welsh Government
Since 2012 I have participated in the Welsh Government's training programme for officials involved in the preparation of legislation, delivering regular lectures on the legislative process.
Other Welsh Public Bodies
I have drafted legislation on Commission for a range of public bodies in Wales, and have advised the Law Commission on its project on the Form and Accessibility of the Law Applicable in Wales (including meetings with Law Commission officials