I have been writing and editing books and articles for many years, both in the field of legislation and in the area of Jewish law and ethics.
In particular:
I serve as General Editor for two Westlaw UK online projects;
I write and edit a number of books about legislation and law;
I have published a number of articles on legal topics;
I have a number of publications in the field of Jewish law and ethics.
Westlaw UK
I have been involved in Westlaw UK since 2008.
In particular, I serve as:
General Editor of the Annotated Statutes service; and
General Editor of the Topics Encyclopaedia.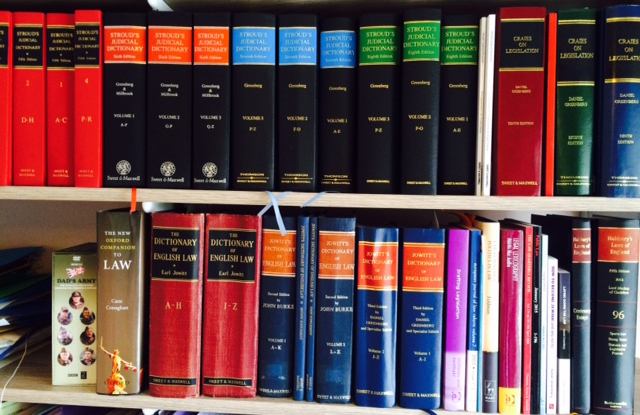 Westlaw UK Annotated Statutes
Since its launch in 2009 I have served as the General Editor of the Annotated Statutes service of Westlaw UK.  My role is to train and head a freelance team of annotators, and to be personally responsible to Sweet & Maxwell for the quality of the annotations and for meeting the challenging targets that we have set ourselves.
You can read here an article that sets out the need for the annotations and what they aim to achieve.
More information about the service, including an explanatory video, is available on the Westlaw UK website.
Westlaw UK Topics Encyclopaedia
I am the General Editor of the Topics Encyclopaedia on Westlaw UK, overseeing a team of hundreds of contributors to this exciting project, from the judiciary, the Bar, firms of solicitors in the City and elsewhere, academics and others.  The eventual vision is to have an online encyclopaedia of the whole of the law of the United Kingdom, composed of hundreds of articles each of which gives a brief overview of a subject, links to the underlying core materials for further research, and analyses of particular areas of complexity or fluidity.  We launched with an initial set of just 500 articles in December 2012, and have now several thousand articles; we are currently adding articles at a good rate and including regular updates.